Saving 4 Six is about how I save for my family of six.  I try to save on groceries, crafts, home improvement, time, gifts, and much more and I use this platform to write about some of those deals.  Well, with the holidays upon us, spending can increase but I certainly think saving can as well.  So, I'm going to introduce some deals to you that I have either participated in or think may be a good deal for some of you.  These deals may include affiliate links and may help support Saving4Six.
So, check out the deals I have found to be good ones this week: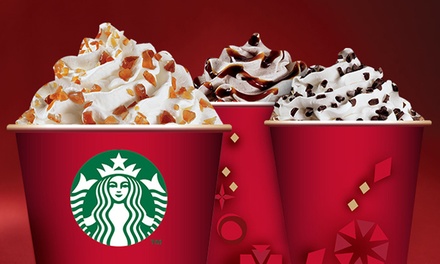 I bought one of these $10 Groupons for Starbucks.  Only $5.  You have to hurry on this one.  It ends TONIGHT 11/8 at midnight. Click HERE for the Starbucks deal.   This deal is no longer available.
These photo books make great Christmas presents.  You can get a free book and have it shipped for only $2.99.  Just click on the photo above or HERE to get this great offer.
SODIAL(R) 3000 Nail Art Gems Mixed Colours Shapes in Case (Size 2mm)

I ordered this nail art kit for My Princess this week.   Only $1.31 and that includes shipping.  It is coming from Hong Kong so it may take a while to arrive.
Also, these Dotting 5 X 2 Way Marbleizing Dotting Pen Set for Nail Art Manicure Pedicure, 4 Ounce

Only, $1.50 and that too includes shipping.  These may take a while to arrive, but would make a nice stocking stuffer, I think.
I found the previous two goodies at The Frugal Girls.
And the final deal is something that is always here at the bottom of each and every Saving4Six page and that is my Coupons.com printable coupons widget.
You can click on the picture above to print great coupons or anytime you're here just click on the printable coupon widget at the bottom center of the page for many printable money saving coupons.
Happy Saving!
Don't miss out on any of my upcoming posts…Follow along!