Thanks for stopping by on this crazy shopping day!  I hope you will find a deal here that you just can't pass up on and that is much less stressful than the rest of your shopping experiences may have been ;)!!  Remember, these are deals I have found to be good.  They may contain affiliate links that support Saving 4 Six.
I use the YouVersion Bible app on my phone all the time.  I love the convenience of switching back and forth through different translations.  Well, yesterday they came out with the Kid's Bible for FREE.  Be sure to download it.  We've downloaded it but haven't had much to use it yet.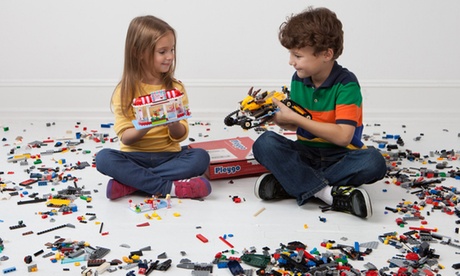 Groupon is offering a great deal… $10 for a two month Lego subscription membership from Pleygo.  If you haven't heard of this service.  Be sure to check it out.  I'm ordering this for my nephew for Christmas.  It's a $50 value!
Are you a Hunger Games Fan? Amazon has this The Hunger Games Movie Bronze Mockingjay Pin Brooch
 for $4.38 and FREE Shipping!

This Vintage Style Glass Ball Steampunk Watch
 is really cute and is only $2.49 and includes FREE shipping.  It also got really good reviews.  Can't really beat the price!
This Ladybug Crystal Pendant Necklace In Gift Box
 is so cute and comes in an adorable lady bug gift box. It ships FREE and is only $6.49.
I got the TURTLE Crystal Pendant Necklace in Turtle shaped Gift Box
 for my niece for Christmas.  It is ADORABLE, but the price went up and it is not offering free shipping right now.
DIY is a way we have saved thousands of dollars through the years.  Household DIY: Save Time and Money with Do It Yourself Hints & Tips on Furniture, Clothes, Pests, Stains, Residues, Odors and More!
 is a .99 Kindle book with hints and tips on how to do it yourself.  This title is FREE to borrow with Amazon Prime.
Happy Shopping!
Don't miss out on any of my upcoming posts…Follow along!