This post brought to you by Dollar General. All opinions are 100% mine.
I have so many great childhood memories of the holidays.  My mom took a lot of effort to make them special and many of the traditions we had when I was a kid, my mom either still does for my kids or I try to incorporate them in our family now.  One of those traditions that we still love today is my mom's Slushy Strawberry Punch.  She makes it every year when we get together for Christmas and my kiddos are already looking forward to it this year.  It's a frosty slush that you pour 7UP® over and it's so thick and slush-like that you have to eat it with a spoon…YUM!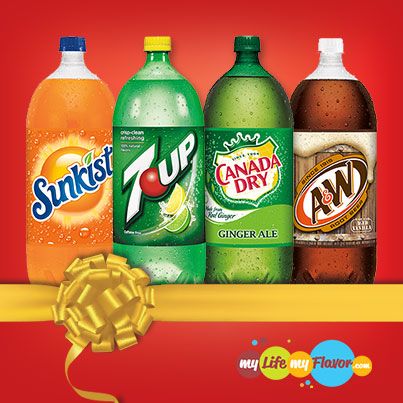 MyLifeMyFlavor.com is a great resource packed with festive recipes (including punch ones) and lots of great tips, timesavers, and fun, family ideas. There's a recipe on the site for 7UP® Orange Spice Punch.  Doesn't that sound good too?
The site also includes great ideas for gifts under $25, a holiday prep checklist, and tips for hosting a fun, frugal cookie exchange.  Be sure to check out MyLifeMyFlavor.com for holiday ideas, tips, and recipes.
You can purchase all your tradition making supplies, including 7UP at Dollar General.
Happy Tradition Making,